Having been able to secure the last remaining stock of this limited run from Laxtons mill in Yorkshire, I'm pleased to be able to offer Gwythyr to Triskelion customers as a limited edition yarn. I've only sixty skeins left, so get in quick!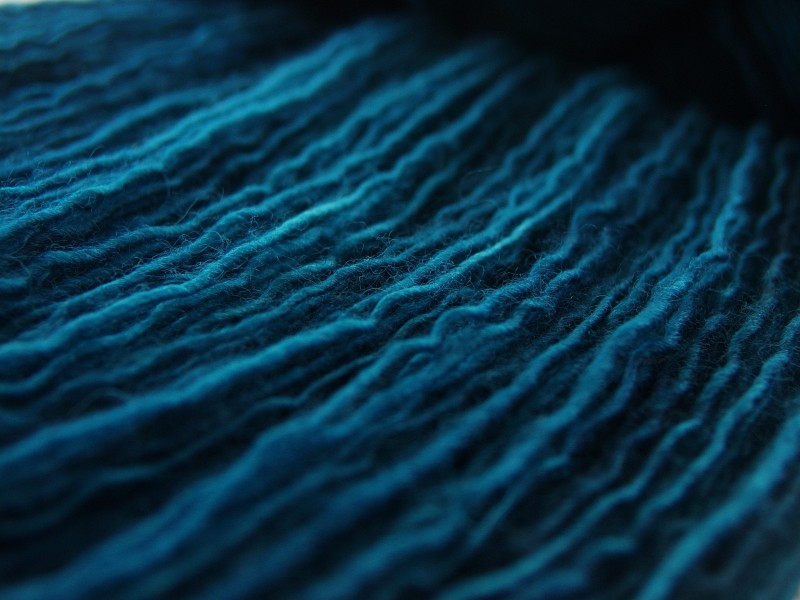 'Gwythyr' is a gorgeous blend of Blue-faced Leicester and Masham – a Yorkshire breed crossed from a Teeswater. As with the BFL, it's a British longwool with a fine lustre. The combination of the two fibres yields an unparalleled depth of colour, absolutely stunning. The yarn is woollen spun at 4-ply/fingering weight, and is a 'singles' yarn, i.e. a single lightly-twisted ply. It's next-to-skin soft, but with a wonderfully woolly, characterful handle. And on top of all that, it's superwash!
I'm making it available in most of the current Triskelion production colourways, and some new autumnal colourways created just for the Gwythyr base. Some have already been dyed in anticipation and are available immediately on the website. If you place an order with your chosen colourway and it goes in on back-order, I'll get it dyed up immediately for you. When the stock runs out, though, that's it.
For this particular base and its passion for colour, I've selected colourways where I can really push my multi-glaze technique. Most of the colourways are two or three glazes over a base dye, and with the addition of resist techniques, I can really push the colour depth with bright sparkles, moody low-lights and subtle colour transitions. If you fancy it on another Triskelion colourway, just email me and I'll see what I can do.
Each 100g skein is approximately 360 metres, and you can knit it on your usual 4-ply/fingering needles – I generally use 3.25mm – or you can knit it on 4mm-4.5mm for lace projects.