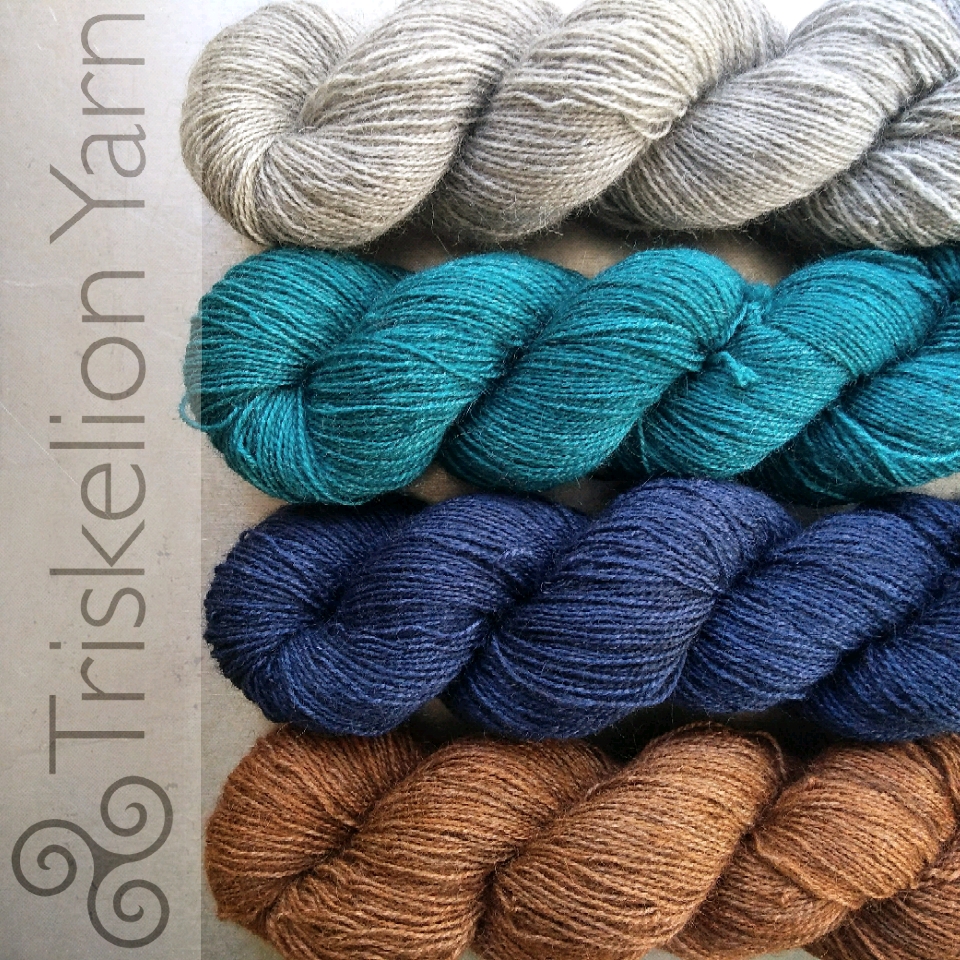 We're very pleased to announce Scylfing Sock, an addition to our range of British wool yarns. Spun to our own specifications, it's a yarn with a single purpose in mind – hard-wearing, eco-friendly and dazzlingly beautiful socks.
Scylfing Sock is a blend of 50% Bluefaced Leicester, 25% Gotland and 25% Wensleydale. The fibre is from British sources, non-superwash, and the yarn is spun by Laxtons in Yorkshire. It's a 2/7Nm yarn (the same as our Scylfing 4-Ply yarn) but spun at a higher twist than normal, which makes for strong, long-lasting socks with great wearability. The yarn is firm and crunchy in the skein, and knits up with a smooth, squishy handle at 8 to 10 stitches per inch, giving a chunky fabric with a wonderfully woolly character. The combination of three lustre longwools gives Scylfing Sock a superb lustre and colour responsiveness, with the grey Gotland fibre giving the colours an unparalleled depth.
Initially, Scylfing will be available in 18 colourways. Most are based on our current Scylfing production colourways, but we've adjusted them a little to show off the Wensleydale bling. Expect a little brighter, a little more intense. We've also included some neutrals for formal business and more understated socks, and a handful of colourways inspired by Pantone's Fall 2019 palette for more trendsetting toes.
Scylfing Sock will be available from the Triskelion Yarn website from Monday 13th August, and will be available in person at the Swansea Festival of Stitch, where we'll have a stand at the Maker's Market on the 18th and 19th August in the National Waterfront Museum.